Want to help your child read, write and improve fine motor skills?
Sign up to receive these 7 FREE downloads that you can start using with your kids today.
Where should I send your free downloads?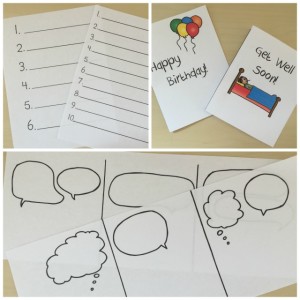 Writing Center Materials: Comics, Lists & Cards
The same old routine day after day of writing workshop can cause kids to lose motivation. Revamp your routine by offering different choices!
What's included:
2 numbered lists (1-6) & (1-10)
2 types of comic strips
get well card (b&w or color)
birthday card (b&w or color)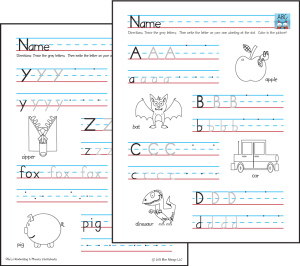 Ollie's Handwriting Worksheets Packet
A printable 9 page packet for handwriting practice for the entire alphabet. Children refine their handwriting skills by having opportunities to trace letters and then write them on their on.
What's included:
all capital (A-Z) letters
all lowercase (a-z) letters
all images featured in Ollie's Handwriting & Phonics iPhone & iPad App for children to color in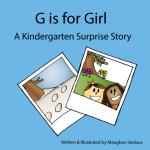 Children's eBook
G is For Girl: A Kindergarten Surprise Story by Meaghan Seelaus Fitzgerald
This story was inspired by true events. After failing to find the perfect book to help a Kindergarten class cope with their teacher's maternity leave, it was decided that the students needed their own story.
The book portrays events of the transition from losing a teacher and gaining a substitute, to losing a substitute and gaining back their teacher – plus one (baby).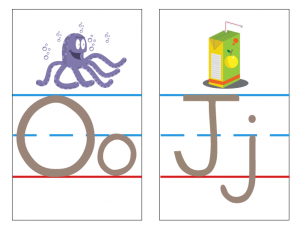 Alphabet Cards
A complete set of custom-illustrated alphabet cards.  Each card includes a custom-made illustration that makes learning the letters and sounds of the alphabet fun, easy and simple.
The complete set includes every letter of the alphabet in lowercase and uppercase with an accompanying image.
Just print, cut, and your kids are ready to learn!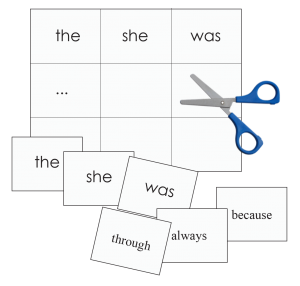 Personalize Your Own Sight Word Flashcards
Easy editable (and savable) PDFs that allows you to enter our own sight words. Just type in your words, print, cut and you have ready to use, great looking flashcards!
The perfect template to make any kind of custom literacy flashcards such as letters, sounds or vocabulary/spelling words.
Includes two different PDFs to accommodate both beginning (larger, easy to read font) and advanced readers (smaller, more conventional font).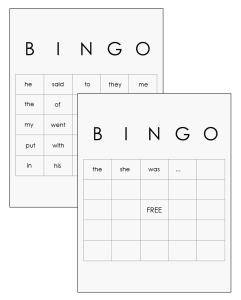 Personalize Your Own Bingo Boards
Another easy, editable (and savable) PDF that allows you to enter 24 words for your own bingo games at home or in the classroom.
Use pennies or small toys as bingo chips!
Give me instant access to ALL the free resources in Blue Mango's vault!