In the Unconventional Guide to Improving Handwriting Skills, I set out on a small task that suddenly consumed me with overwhelming information, research and expert opinions on why unstructured outdoor play and loose parts for toys were really the foundation of fine motor skills.
After all my research, I was very excited to find that a new forest kindergarten is going to be opening up in my own town of Denver!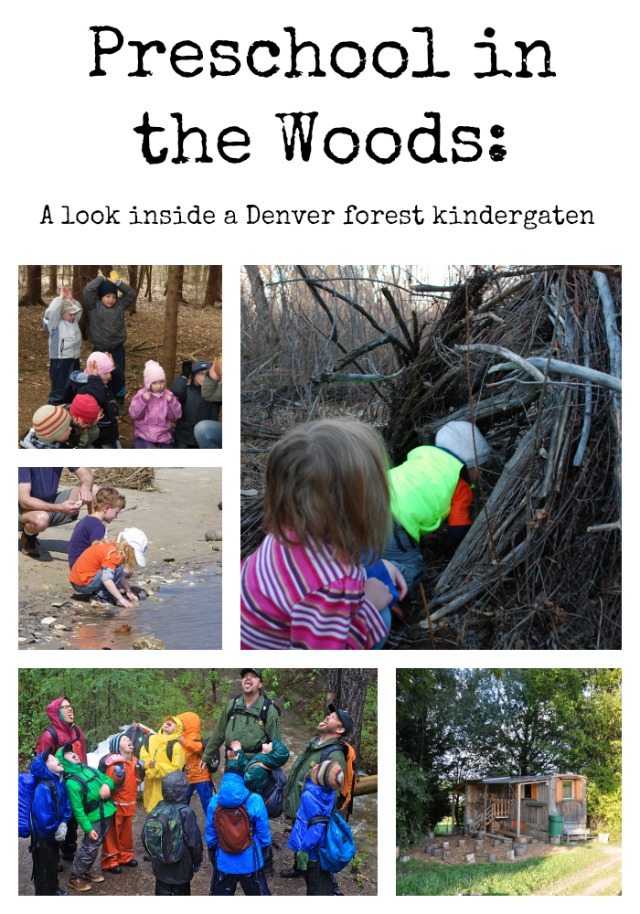 I was lucky enough to be able to interview the director, Megan Patterson to find more about exactly what goes on at a forest kindergarten and why it might be the best early childhood preparation for our kids today.
Megan shares with us:
Her passion behind forest schools
Why children should play outside in ALL weather
A typical day for forest school students
The unique ecological curriculum
The significant advantages of forest schools (over traditional preschools)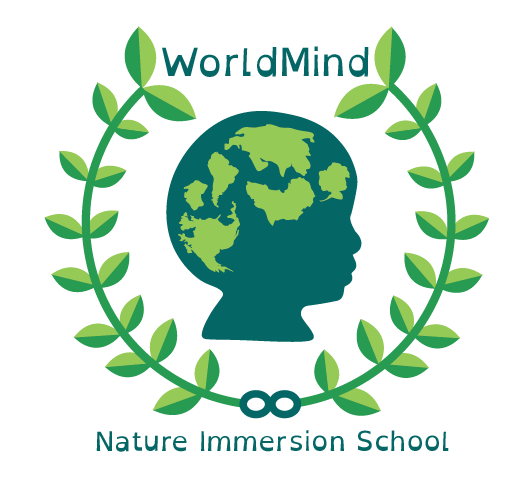 I hope you enjoy this exclusive interview and if you're local Denver/Boulder – consider checking the school out! More detailed information about the school for Colorado residents is at the end of this article.
1. What inspired you to found WorldMind Nature Immersion School?
From my teaching experiences, having a child, and my extensive research on learning and development…
I feel that it is imperative that schools turn their focus toward other areas of learning and not just focus on academics. We need to start teaching to the whole-child, especially at the preschool level.
Teaching elementary aged children English in the country of Jordan; teaching kindergarten out of a trailer in one of the poorest areas of Denver, Colorado; teaching second grade in a small Eskimo village in Alaska; staying home to raise my now two-year-old son; and…
having a whole new educational world opened up to me through the Ecological Teaching and Learning Master of Science program at Lesley University has brought me to the type of learning environment that I can honestly say, for the first time, I believe whole-heartedly in and desire to bring to the wonderful state that I grew up exploring.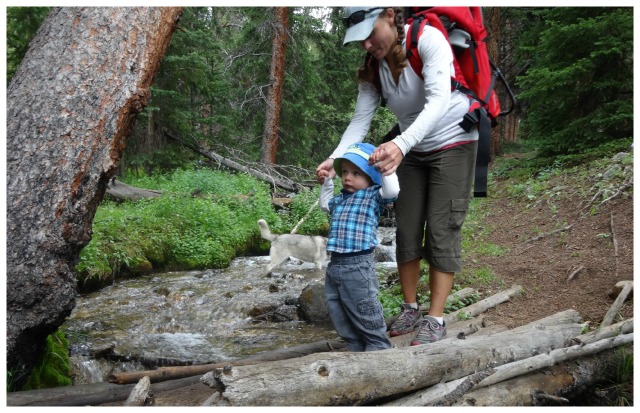 Because of what I have learned teaching in a variety of settings and cultures, I have become discouraged by the public school system.
I feel that there is an inadequate understanding of what constitutes learning, which has lead to limited time for unstructured activities and time outside of school walls.
With budget concerns and the demand for high-test scores, important developmental activities like recess, physical education, music, and art are being cut from schools and daycare facilities.
The recent shift to the indoors in both school and at home is causing children to not have adequate time to engage with nature or their community, which in turn, is having an impact on young children's development as well as the environment.
2. Would it ever be too cold, too wet or too hot for kids to be outside? 
Playing outside in all different types of weather is an important part of our program. It is an imperative learning process that many children do not get the chance to experience because of the recent shift to more indoor activities.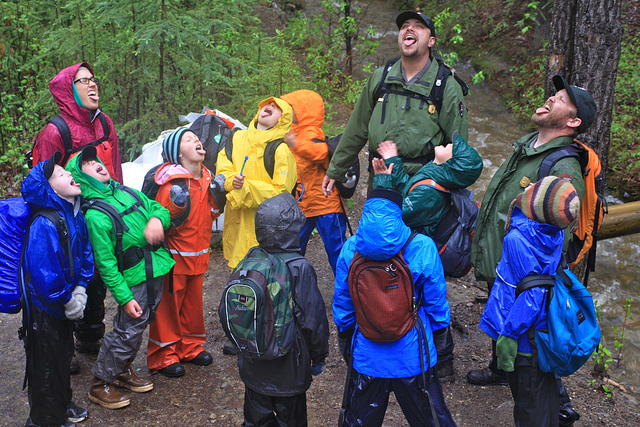 This recent shift to more indoor play has been linked to technology, a fear of the outdoors, weather concerns, and pressure for more academics and it is having an impact on children's physical and mental health.
The National Wildlife Federation (2013) found that, "one-third of children and adolescents are overweight or obese; 5.4 million U.S. kids are currently diagnosed with ADHD, with a 22% increase
between 2003 and 2007 alone; 7.6 million U.S.
children are vitamin D deficient, and the use of antidepressants in pediatric patients has risen sharply" (p. 3).
If children are properly dressed and prepared for the weather that day, it will never be too wet, cold, or hot to be outside.
However, for safety purposes we will use the National Weather Service Heat Index Chart and Wind Chill Chart to determine how long we will be out on cold and hot days. It will also be important that children are properly dressed on these days.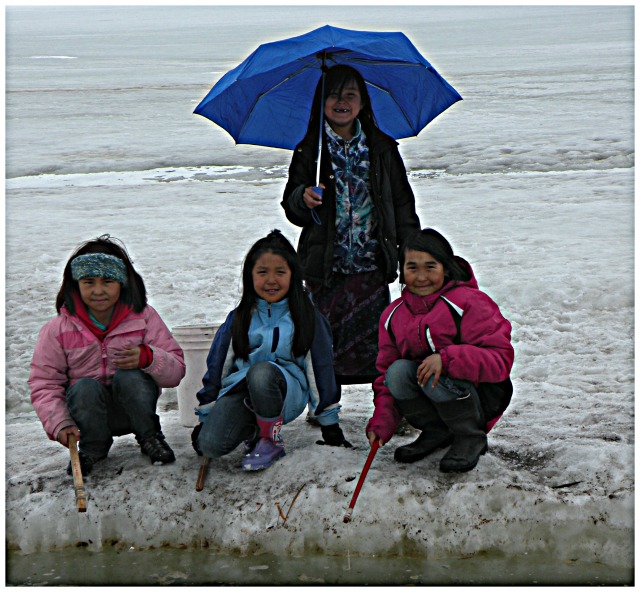 I taught in a small village in northwestern Alaska where the temperature was often below 0 degrees Fahrenheit in the winter. The children in the village would play outside all winter.
I often went running and hiking in temperatures up to -45 degrees Fahrenheit. Through my experiences in these extreme cold conditions I found certain brands of clothing that worked well in these temperatures. They are listed on our website under safety.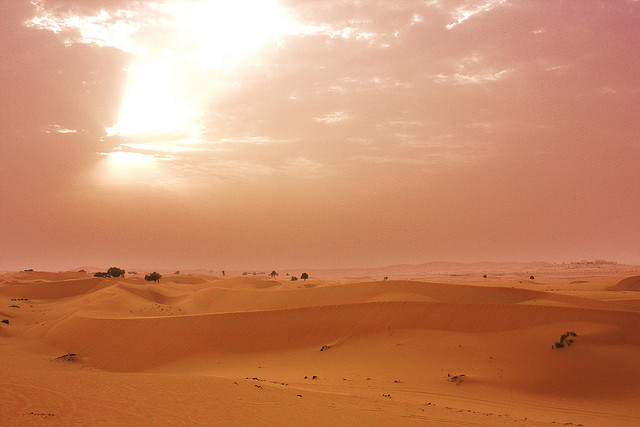 Another one of our teachers, Erin Philip Eaton, taught in the UAE where temperatures in the summer often got to 120 degrees Fahrenheit. She has recommendations for being outside in extreme heat that is also listed on our website under safety.
If children have the proper attire and are able to stay dry on wet days, then they will stay warm enough to play outside for several hours.
3. How does the experience and training of your teachers differ from traditional early childhood teachers?
We have a very diverse staff that has experience teaching in a variety of different areas and cultures. The majority of our staff members have or are working on a Master's degree in ecological teaching, environmental education or early childhood development. And all staff members will be required to be wilderness first aid certified.

4. Can you explain the curriculum and the role of the teacher?
This year, the Worldmind curriculum will connect adults and young children (ages 3 – 6) to the dynamic ecological systems in Colorado through a series of season-based units that prescribe carefully crafted learning experiences.
This pedagogy will help children and families address past, present and future ecological issues, and will enhance their understanding of an interconnected ecological system. Our curriculum is research-based and provides developmentally appropriate activities in nature so that children and their families can master and integrate ecological awareness into their lives.
5. What is a Forest Kindergarten?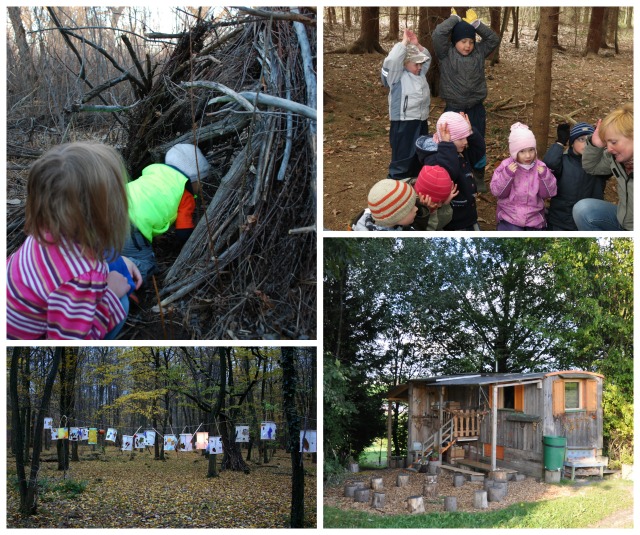 Forest kindergartens also referred to as forest schools or Waldkindergartens, are schools designed for young children to spend their days learning and exploring in natural settings in all different types of weather.
Children are encouraged to play, explore and learn in a natural environment.
6. What is Emergent Curriculum?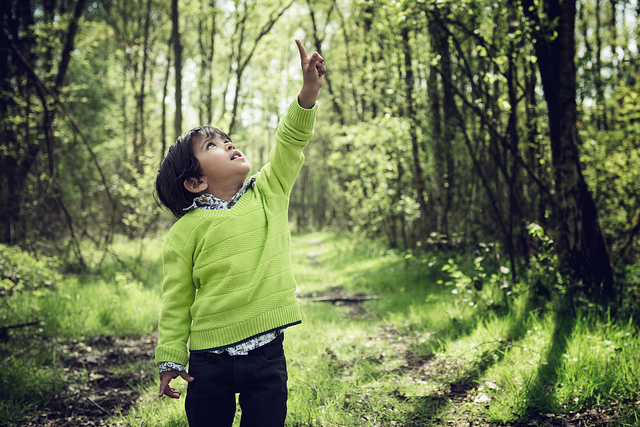 Emergent curriculum focuses on the process of learning that emerges from the children. It is designed to be open-ended and self-directed in order to meet the needs and interests of every child. It relies on teacher initiative and student's intrinsic motivation.
The components of an emergent curriculum are: children's interests, teachers' interests, developmental tasks, things in the physical environment, people in the social environment, curriculum resource materials, unexpected events, living together: conflict resolution, caregiving, and routines, values help in the school and community, family and culture.
7. Are students working on math and literacy skills in a forest kindergarten?
Yes, in each lesson we will incorporate various literacies, scientific concepts, mathematical thinking, and geography.
7. What does a typical day look like for a student?
8:30-8:45 Free exploration, greet families, and make sure children are adequately dressed for the activity that day.
8:45-9:15 Circle Time – storytelling (oral and print), songs, calendar and weather, yoga
9:15-11:30 Ecology lesson and nature exploration – Each lesson will follow the seasons as well as the weather for that day. The lessons are designed to connect each child to the world around them through targeted interactions using various literacies, scientific concepts, mathematical thinking, and geography.
Click here to see the full curriculum and schedule for 2015!
7. What benefits does a forest kindergarten have that you would not get in a typical preschool?
Forest kindergartens have proven to support many developmentally appropriate skills for children ages two through six and are quickly spreading across western cultures. A number of different studies have shown that direct exposure to nature is imperative to young children's development, as well as to their physical and mental health.
The forest kindergarten movement is taking off because parents and educators are starting to recognize the unmistakable benefits of this type of education on children's development.
Research focusing on the development of young children in forest kindergartens compared to traditional early childhood daycare facilities have found significant advantages of forest school programs that include: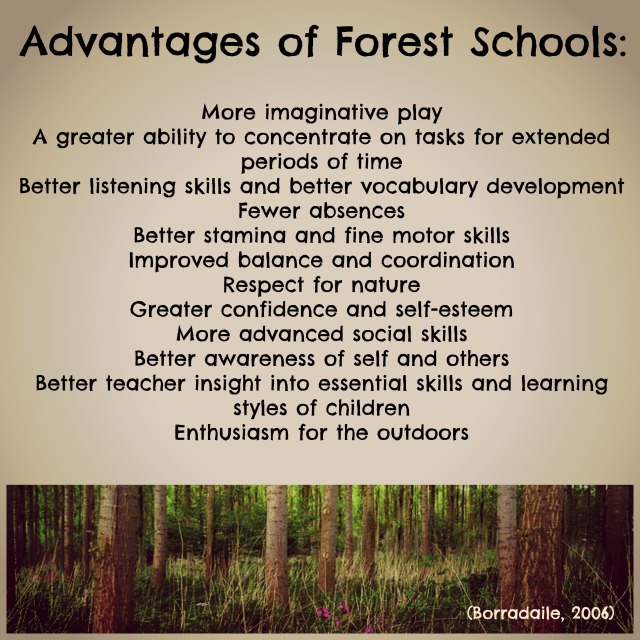 8. Are students from a forest kindergarten prepared for a public 1st grade classroom?
Play in natural settings can provide rich, diverse, multisensory experiences that can enhance young children's development in a number of ways (Hewes, 2006).
The National Wildlife Federation (NWF) released a report in 2010 that examines the ways unstructured daily outdoor play nurtures children's minds, bodies and spirits, and according to Louv (2008) recent studies show that experiences in nature can reduce the symptoms of Attention Deficit Hyperactivity Disorder (ADHD), improve cognitive abilities, and help reduce stress and depression.
The National Wildlife Federation (2013) also found that children who play outdoors tend to have a healthier body weight, have better vision, and a higher level of vitamin D. Extended amounts of time playing outdoors can help develop empathy, help children have better attention spans, and enhance critical thinking skills (National Wildlife Federation, 2013).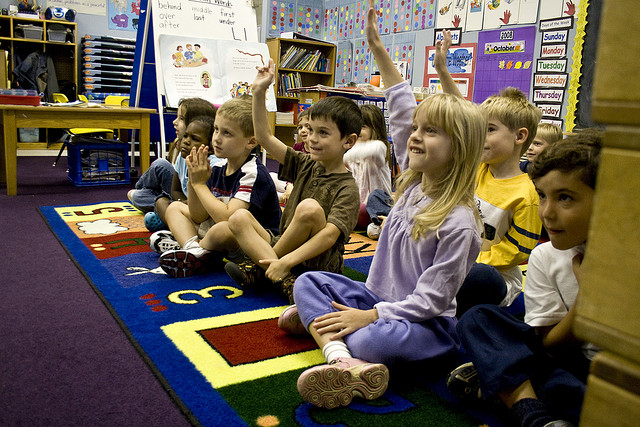 There are numerous life long benefits to allowing young children the freedom to learn and grow in a natural environment and in developmentally appropriate ways.
However, studies have shown that children who enter a traditional educational setting after attending a forest school are slightly behind their peers academically in 1st grade, but that they catch up and even surpass them by 3rd grade because they have learned the necessary social and emotional skills to be life long learners.
9.What happens after? Are there similar type elementary school programs to forest Kindergartens?
The forest kindergarten model was designed for children ages 2.5 through 6. However, many forest school programs throughout the United States have also incorporated programs for school-aged children. This is something we would like to eventually incorporate as well.
For Denver/Boulder Metro Area Residents

Where will the school be located? Do you plan on having a campus and what will that look like?
Like many forest kindergartens and nature schools throughout the United States, Canada and Europe, we are seeking to start the program in city and state parks. We have a variety of different locations picked out in Boulder, Denver, and Morrison. Our exact locations are still to be determined and will only be released to registered families for security purposes.

Update May 2015: As Worldmind Nature Immersion School continues to work on establishing a forest kindergarten in Colorado, for 2015, they would like to offer you and your family ecology classes based on the forest kindergarten educational model.
Their highly diverse teaching staff will not only guide you in nature and science based activities with your child, they will also teach you about the forest kindergarten philosophy in the hope that they will be able to get a bill passed and expand our program within a year or two.
How does tuition compare to other Denver Metro preschools?
Our tuition rates are slightly under the average preschool tuition in Colorado.
How can families get involved and enroll their kids?
We will be hosting family meeting nights for both the Denver and Boulder locations during the week of June 7, 2015. Families will be able to register for our introduction week (beginning on August 3, 2015) during these nights. Please visit our website and Facebook page for more details. 
Is a forest kindergarten for you?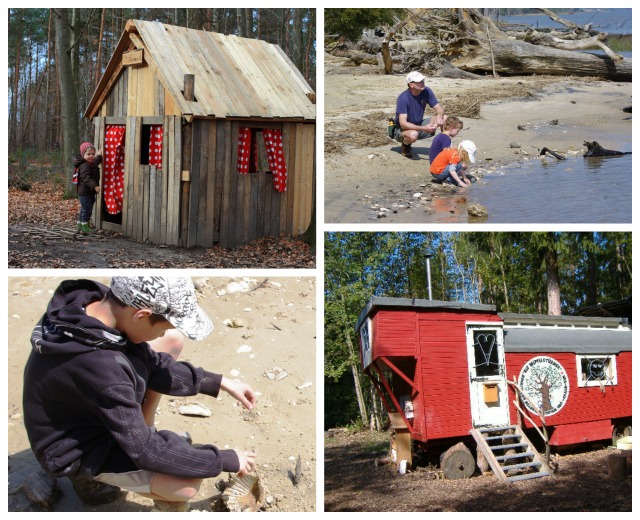 As a an early childhood educator myself, who is a big fan of less testing, more unstructured play and letting kids have voice and choice in their own education – I've still really just been confined to the traditional classroom space.
Part of me worries about traditional methods and materials in the classroom like shelves of books, dramatic play (dolls, dress up, home corner) and environmental print labeling items with words in the classroom.
However, I know my daughter is happiest and and so engaged when she is outside – so I am very excited to see how this school unfolds!
What are your thoughts?
Do you think kids are best prepared for the future by sending them to a forest kindergarten? Why or why not?
Image credit: Till Westermayer, NASA Goddard Space Flight Center, dymtrok, Matthew Paulson, vastateparkstaff, Les Haines, Philippe Put