Writing workshop is a great way to get students immersed in the writing process, but the same old routine everyday can cause kids to lose inspiration.
In addition, the long block of continuous, usually independent, writing can be agonizing for some students.
While many teachers have to follow a strict curriculum, just adding in a few fun days or choices during writing workshop can keep your students motivated and making progress.
Here are some creative ways to keep kids excited about writing!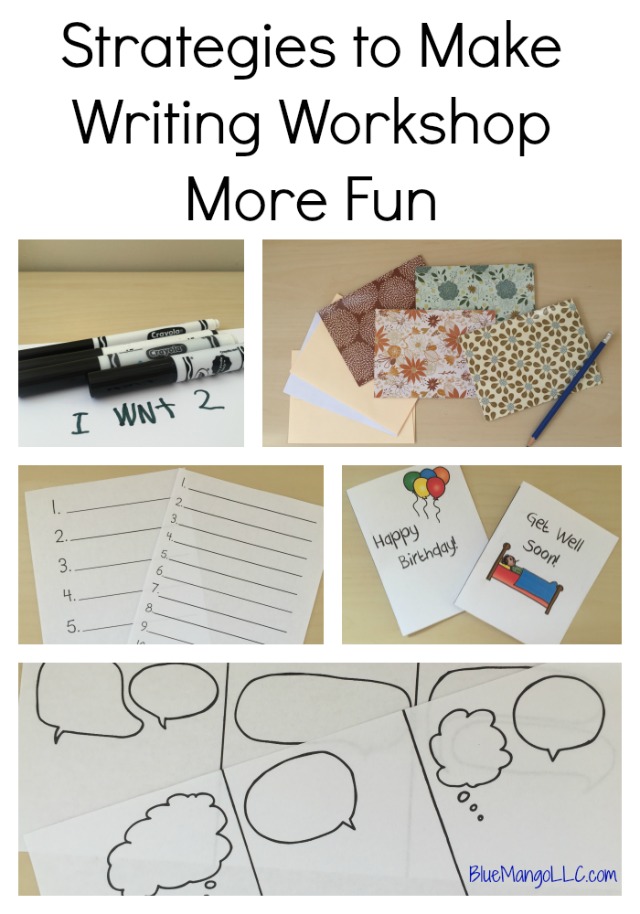 Let them write with a black marker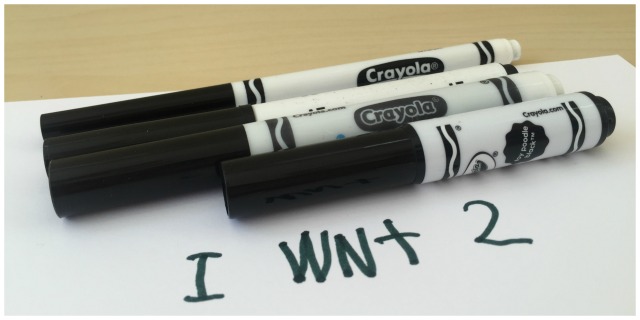 Imagine trying to get all your ideas on paper while simultaneously trying to do your best handwriting. These are two very distinct tasks!
Luckily, most adults don't even have to worry about this because we write on a computer. However, handwriting for kids requires a lot of different skills (fine motor control, remembering how to form individual letters) using up a lot more concentration and brain power than an adult.
Brainstorming and creative thinking is impeded when a student is trying to focus on handwriting during writing workshop.
Take the stress out of writing by letting children use a black (or dark colored) marker when writing in their journal.
Not only is this fun – kids feel like they are breaking the rules a bit – it really helps a variety of students you're probably familiar with in your classroom:

The dark line lover
These kids go over their pencil lines again and again making them very dark and sometimes even ripping their paper. For some students it's a sensory thing and they enjoy the feeling of the pencil on the paper. For others it's almost obsessive compulsive – they focus so much on the lines they forget about their writing.
The feather gripper
These students have a very light grip on their pencil. Their letters are shaky, too big or hard to read. These student usually have some fine motor issues and the stress of a pencil only exacerbates their anxiety towards writing workshop.
Remember – if a student actually needs to work on fine motor skills – more pencil is not always the answer. Address the real problem by helping them gain core and hand strength through play.
The eraser addict
These kids are often perfectionists. They want their writing to look a certain way and will keep erasing and rewriting. Sometimes they even erase whole words and sentences as they second guess their ideas or the quality of their work.
If a student makes a mistake with a marker, they can cross it out and move on. The most important thing for kids during writing workshop is to stay in the flow of writing.
Writing with a marker also teaches kids to be more comfortable making mistakes.
When writing with a marker, students have to come to terms with the fact the writing is messy. Children need to feel comfortable making mistakes because that's how we all learn!  Teach children to be comfortable making mistakes by pointing out your own in the classroom.
When I write my morning message on chart paper I cross out any mistakes and leave it up there for the kids to see. Young kids love finding out adults make mistakes too!
Add some variety to your writing center
Just as in the real world (infographics, newspapers, street signs, menus, books, Facebook posts…) there are many different types of writing for students to engage in. Students, even young ones, shouldn't be confined to only writing about real life stories – or "small moments" – day after day.
When you have flexibility in your writing assignments, provide kids a variety of materials to choose from to produce different types of writing. As long as they are writing the whole time, let them be!
Here are some of my favorite things to include in my writing center:
Lists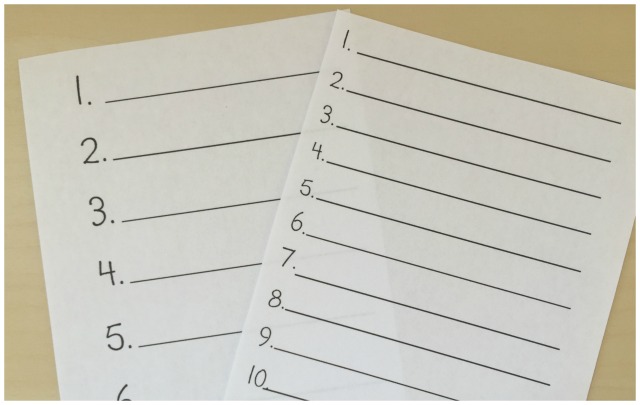 A numbered list from 1 – 10 is surprisingly very appealing to young students. They use it to jot down ideas, make a pretend shopping list, and a lot more things I am just not creative enough to think of.
My only rule is – no names. You don't want someone listing their best friends or deciding who to invite to their birthday party.
Postcards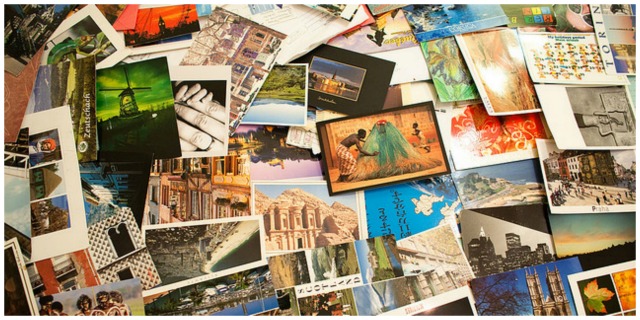 These are just fun! While they might not have been to see a real tiger on a safari – their best friend may currently be obsessed with the animal.
Encourage kids to pick out postcards that are about something their recipient really likes. Students can send notes to classmates and put the postcards in cubbies or mailboxes in the classroom.
Birthday & get well cards
These usually just have a short phrase like "Get well soon!" and a picture on the front but are blank inside. I used to make my own with clip art in Word – save time and download the examples above here!
Kids enjoy making cards for friends who are out sick, a little brother with the stomach flu and Dad's birthday.
Blank note cards & envelopes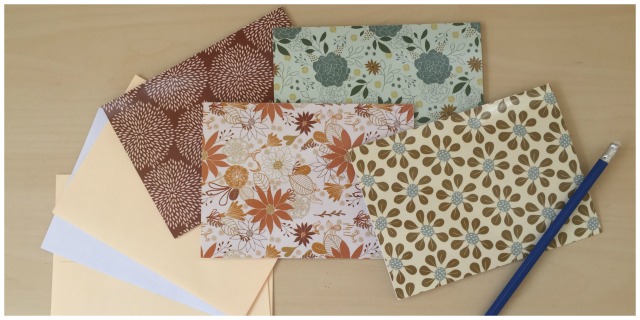 An easy way to collect these – and other notepads that charities and other organizations mail out – is to solicit parents. This is just another fun way for students to write notes to family members or friends. Securing their note or letter in an envelope makes the process all that more exciting.
Comic strips

This is my all time favorite! This really allows kids who enjoy drawing a chance to make up a story. Give kids some ideas on how comics and word bubbles work by reading and having available Mo Willems's Piggy & Gerald books and Phonics Comics in the classroom.
Ready to revamp writing workshop?
Want these printable templates (comic strips, cards & lists) to print and stock your classroom with? Sign up here to receive these and free goodies from Blue Mango!
Don't forget to just create a writing rich environment! Have pads of paper and a variety of writing utensils in the drama center, small whiteboards or chalkboards open during free time and let kids help you label the classroom.
What are your creative ideas to keep your kids engaged in writing workshop? Share your comments below!