Worried about future handwriting issues? Have your toddler do planks!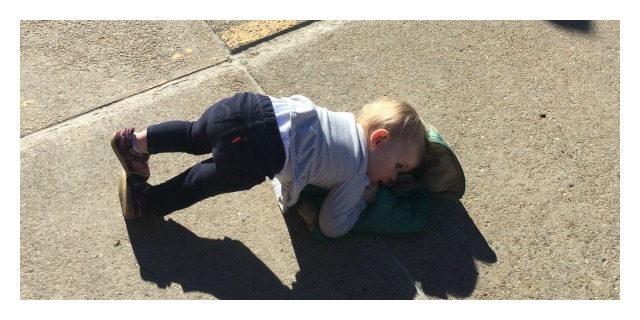 Although Reagan loves to watch, imitate and mostly get in the way of my husband's daily core routine, my toddler has not yet mastered the plank.
However she does spend a lot of time running, climbing up on and over everything and navigating the stairs on her own – while I try not to have an anxiety attack.
We have made it a purpose since her birth to keep her out of restrictive devices and to constantly challenge her muscles.
And while we highly value physical fitness – and wouldn't mind breeding an olympic athlete – we know that her core strength is directly related to her overall health, cognition and success in school.
What does core strength have to do with handwriting?
Fine motor skill development is only possible if core strength and stability is present. 
In order to effectively control arm movement, a child must already have proper muscle tone and stability in her trunk. Once this strong, solid base is established, the arm and hand are free to make the precise, coordinated movements need for drawing, cutting and writing.
Angela Hanscom, an OT and founder of TimberNook (a nature program in New England that helps kids remediate sensory and behavioral issues through outdoor play), agrees:
In order to have good fine motor skills, you really need a strong sense of body awareness and overall strength in order to support more fine motor work. – Angela Hanscom, MOT, OTR/L
So should all kids go to occupational therapy (OT) now to build their core so they have nice handwriting? Is it just trendy or are there actually more kids who need OT these days?
Let's all go to OT!
I would be surprised today if you don't know a kid, teach a kid or have a kid that is receiving occupational therapy services – who doesn't have special needs.
Are there more kids with fine motor, core, balance and sensory issues today?
Do children really need that much more help with handwriting than 25 years ago?
Pediatric occupational and physical therapists all seem to agree that number of children receiving services has increased significantly in the last 25 years.
According to the U.S. Bureau of Labor Statistics, the job outlook for pediatric OT's looks good! The need for these professionals is expected to increase by 33% between 2010 and 2020.
OT's used to mainly serve students with severe disabilities such as cerebral palsy; however, today many students are going for therapy who need help holding their pencil correctly and struggle with handwriting issues.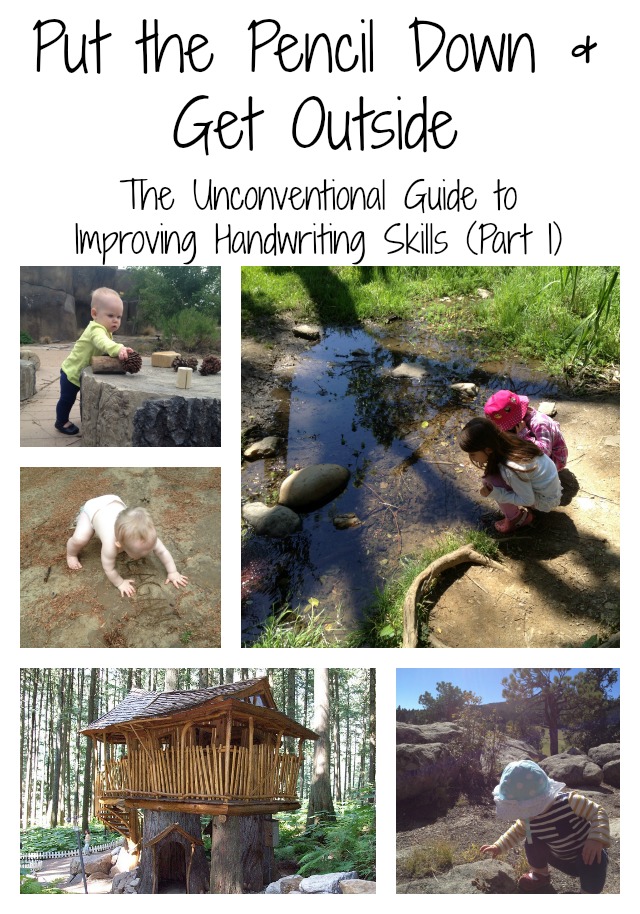 Angela Hanscom thinks that today's children definitely need help. At one school Angela worked with, she found that most children in the classrooms tested had poor core strength and balance.
When she compared this to data from the 1980's she discovered that only 1 in 12 kids in these current classrooms had normal core strength and balance.
And these were all typical classrooms – they did not have a higher proportion of students with special needs.
Who needs a fidget toy?
As an early childhood teacher, I would recommend at least a couple students every year get evaluated by an OT – and have at least one or two students already receiving services when entering Kindergarten.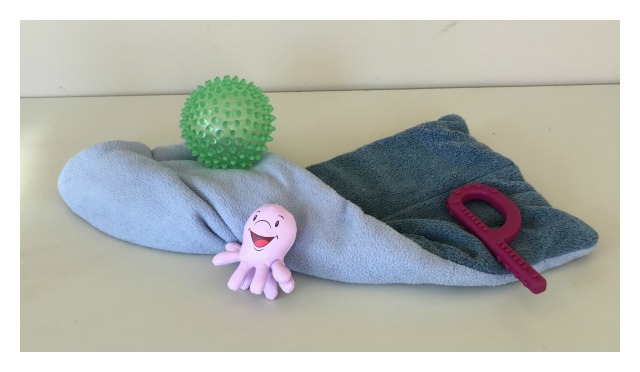 I love working with diverse learners and have pulled out tons of different accommodations for my students:
weighted lap blankets
bumpy cushions
small balls of wax as fidget toys
silky ribbons for sensory seekers
water bottlers / gum
movement and song breaks
Brain Gym to work on crossing the midline
…the list goes on and on.
I don't think I am spoiling my students. They really need these things and I see the benefit. So why can't they just sit there and learn like the good old days with nuns and rulers?
I can't help but think that something more is going on. The consensus seems to be that it's a combination of the type of lifestyle our kids lead these days and growing demands and pressures of the classroom from an early age.
Unfortunately, despite how pressing this issue seems to be, little information is being shared with educators and parents about the importance of gross and fine motor development and the consequences of it not being up to par.
Ditch the expensive gadgets & toss your baby on the floor.
Bumbos, bouncy seats, exersaucers, jumpers, car seats, high chairs – you name it. There are a million and one ways to contain your baby.
Look how even simple things like high chairs have changed since I was a baby!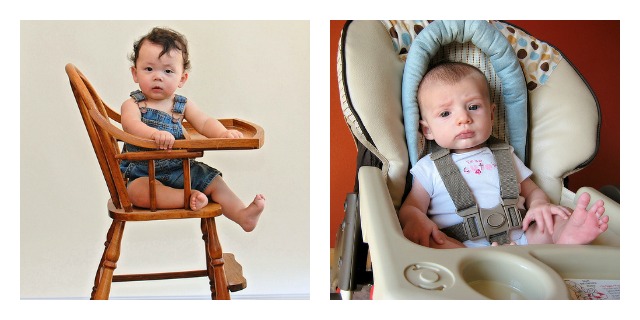 Today we are blessed with so many crazy gadgets and gear for babies we often fall guilty of frequently restricting our babies' movements.
As a result, physical therapists are now treating more and more kids with motor delays who have no history of medical issues or orthopedic/neurologic impairments.
I had the opportunity to speak with Stacy Menz, a pediatric physical therapist and founder of Starfish Therapies. She has a Masters and a Doctorate in Physical Therapy and is a board certified pediatric clinical specialist. She is the managing editor of Impact and is actively involved in research.
Stacy shared her knowledge on why we are seeing more kids with core strength, balance and fine motor issues.
There are a few things that I think have changed. I think that we are busier as a society and that convenience makes life easier. In this way, I think we have developed products for kids that they enjoy and make adults lives easier, such as bouncy chairs, click and go car seats to strollers, etc. With each new product, kids are spending less and less time unrestricted to explore movement and develop strength as they 'learn' how to move.

For instance, with the Bumbo seat, kids are being placed into sitting earlier and earlier, however they may not have the core strength to maintain good posture so they start to compensate. With development of the sitting skill (without the aid of the Bumbo) kids are developing the core muscle strength and motor planning that they need to not only get into the sitting position, but be able to support themselves.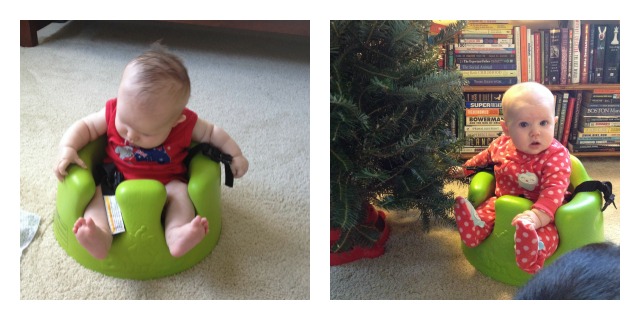 Modern convenience is hurting us.
Research tells us that babies need to spend lots of time on their tummies to ensure proper motor development which leads to increased strength and overall fitness as children and even adults.
In 1992, the "Back to Sleep, Tummy to Play" campaign urged parents to put their children on their backs to sleep instead of in the prone position (on their bellies). Since then the number of children dying from SIDS has decreased by 50%.
This is significant and important. I am a strong believer in following the American Academy of Pediatrics recommendations for putting your baby to sleep on his back until age 1.
However, the part that is taken less seriously (and understandably since it doesn't increase the risk of infant death) is the importance of tummy time.
Babies should spend most of their waking hours on the floor. Research studies show that infants who have limited time in the prone position have delays in motor development and infants who experience more tummy time achieve milestones sooner.
Each little wiggle on the floor is a significant exercise that is helping the baby develop motor coordination. Tummy time helps babies develop a mature, stable hip position along with hand eye coordination – not to mention it also helps with their digestion!
The first step to shaping fine motor development is to ensure that your baby starts off on the right foot by getting the exercise she needs to develop a strong, stable core.
No children in the woods.
If you haven't read Richard Louv's Last Child in the Woods, I highly recommend it from both an educator's and parent's perspective.
A baby's ability to move freely is very important in helping him develop proper core strength and gross motor skills. However, what about our preschoolers and elementary age kids? Shouldn't they be moving too?
Unfortunately today's children are spending far less time outdoors or engaged in unstructured play – the exact thing they need to continue to develop and strengthen their core and stabilizing muscles.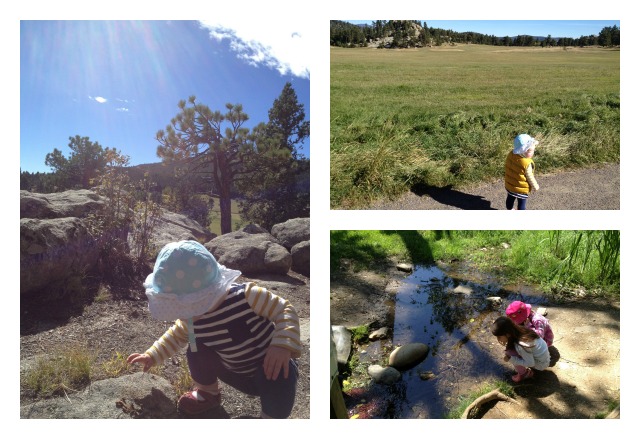 In 2012, only 50% of 4 million preschoolers surveyed had at least one outdoor play opportunity each day.
This study and this study both show that kids' outdoor activity has decreased significantly since 1981, with children's participation in unstructured outdoor activities falling about 50%.
A British survey in 2003 showed that while adults played outside at least 7 times per week as kids, only 23% of their children did the same.
From 2007 – 2008, participation in outdoor activities for 6 – 17 year olds declined by 11%. In addition, the sharpest decline was with the youngest kids – aged 6 – 12!
Why are children spending so little time playing outside? What is this doing to our children?
There are many reasons why kids are spending less time outside today. These range from parental fears about safety (even though kids are actually safer today than 25 years ago), kids being overscheduled in activities outside of school, more school work and just more stuff to do inside.
Kids spend 7.5 hours outside of school in front of a screen.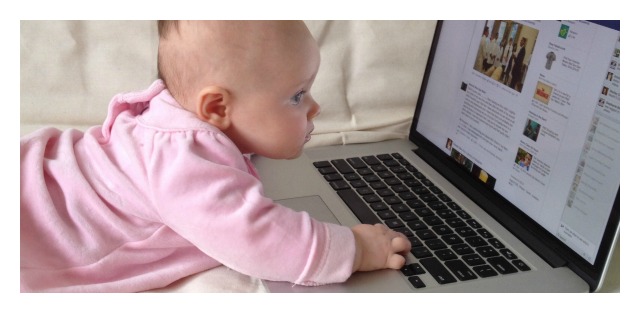 Children are spending most of their day in one position. They are doing much less of the things that are traditionally nostalgic of childhood when kids seemed to have hours after school, on weekends and endless summers to participate in somewhat risky, unscheduled and unsupervised play.
Kids are meant to be wild and climb trees, jump on rocks across the creek, build forts, roll down hills and rough house.
I remember climbing and standing on the top of the swing set, flipping off backwards from swings, building sledding tracks with moguls, nailing boards and stringing ropes in trees (my tree house), playing manhunt in the dark and even once playing a neighborhood organized game of Red Rover on rollerblades.
Unfortunately we don't see our kids doing much of this anymore.
With that type of play slowly disappearing, what is happening to our children?
I invited a few pediatric physical and occupational therapists to share their expertise on what has changed in the last 25 years and why we are seeing more kids with core, strength and balance issues.
Angela Hanscom, OT and founder of TimberNook mentioned earlier in this post, is a strong believer in outside play.
More and more children are spending time in an upright position. Meaning they are not moving their bodies in all different directions. This is causing problems with establishing a strong vestibular system (balance) and is really affecting their ability to pay attention, have good body awareness, and maintain a strong core.

Also, because children are spending less time playing outdoors, they are not participating in as much "heavy work" as they used to. In other words, they are receiving less feedback and input to their muscles and joints over time.

This is creating less awareness of their limbs in space. Less movement and outdoor play is also contributing to a decreased overall strength.
Chanda Jothen, a pediatric physical therapist and founder of the blog Pink Oatmeal agrees:
In the past 20-30 years, research has shown that children don't have as much free time, aren't getting outside as much as they used too, and there has been an increase in screen time.

Outdoor unstructured free play is where kids have the opportunity to build strength, balance, and coordination.  Due to this decline in active free play kids are missing out on the opportunity to work on these skills.  
Teaching to the test and the extinction of recess.
Let's face it – Kindergarten is the new 1st grade. Pre-K is the new K and suddenly kids are missing out on "Everything I need to know I learned in Kindergarten" – cutting with scissors, sharing, the taste of paste… I've taught both K and 1st and I see the sad trend.
It's no secret that what's to blame is increased and higher stakes standardized testing.
Whether teachers and administrators agree with it or not, the pressure is real. Receiving a failing grade means that schools lose funding and teachers lose jobs.
This completely changes the school environment. Young students are forced to spend even more time sedentary with pencil paper work at desks or tables, extended circle time sitting on the rug and dwindling time spent in outdoor play.
Cutting back recess is real.
Twenty-three schools in Orange County, FL are currently limiting or eliminating recess. Teachers are using the extra time to help students prep for mandatory standardized test.
After so many snow days last school year an entire county close to where I lived in DC cut recess back to 10 minutes a day to catch up on academics!
I personally experienced this at one public charter school. When administration changed over one year, I was suddenly not allowed to take my combination 1st grade/Kindergarten class out for a second recess.
These 4 to 7 year olds were expected to attend to class from  8am – 4pm (there was already an extended school day) with only one 20 minute recess break. I was told by the principal that we couldn't afford to lose academic time in the classroom.
Is it too late?
It's sad to see this loss of everything I considered precious about childhood both at school and at home today.
As an early childhood educator, I am already overwhelmed trying to think about the best preschool for my daughter, – let's not even get into Kindergarten.
Now I am paying special attention to amount of time children have outdoors at school and what their playground looks like.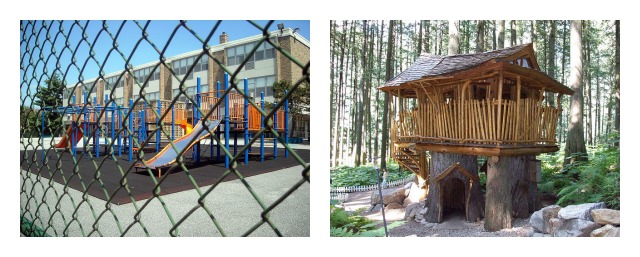 Is there anything we can do? The simple solution is get your baby out of restrictive devices, limit screen time and throw your children outdoors.
Want more?
Read Part II: Less Sports, More Dirt and Part III: Why Modern Toys are Ruining Your Child's Handwriting in the Unconventional Guide to Improving Handwriting Skills where I go through specific strategies, activities and tools you can use with your kids.
These strategies will help improve their gross motor skills (core strength) and fine motor skills (hand strength & pincer grip) to get them ready to tackle writing tasks at school!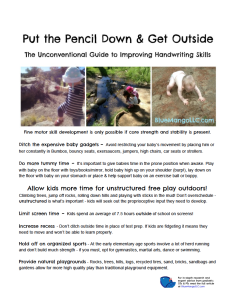 The 2-page PDF (page 1 – Put the Pencil Down & Get Outside and page 2 – Why Modern Toys are Ruining Your Child's Handwriting) summarizes the 3 part Unconventional Handwriting Guide series and offers concrete tips to help improve fine motor skills.
Print and distribute to parents, fellow teachers and family members!
Click here to download your free Tips to Improve Fine Motor Skills Handout today!