How do you build an excited and confident reader? Are there engaging books for reluctant readers?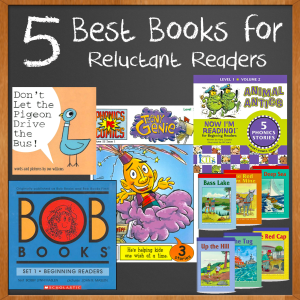 When children face challenges learning how to read, it can be difficult to get them interested in a reading a book on their own.
The very thing the need to do – more practice – is something they shy away from!
Text that is far beyond a child's level of skill will quickly discourage the most eager of readers.
Whether you know a struggling / reluctant reader or just a beginning reader (PreK – 1st) –
you'll want to have books ready that will keep your reader feeling excited and confident about reading independently.
Below are 5 of my favorites books for reluctant readers!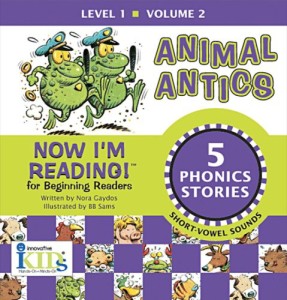 These books feature predictable text that's heavily supported by knock-out illustrations.  They contain only high-frequency words (the, and, to) and easy phonics words that can be sounded out (cat, sit, cup).
The books start with short sentences – or even sentence fragments – that gradually repeat and get longer so children can easily pick up on the pattern and read longer sentences.
The illustrations are sleek and colorful and each book ends in a funny twist!  There are also questions at the end of the book for teachers or parents to ask.
I've never met a student who didn't like these books!  The high level of success and engagement children experience with these books make them my all time favorite, especially for struggling or reluctant readers. (also find on Amazon)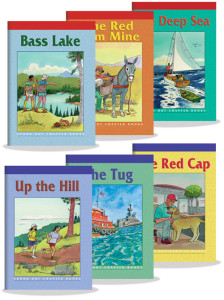 These books are fantastic for the slightly older reader (2nd grade and beyond) who is still working on mastering basic phonics skills and gaining fluency.
The controlled text (familiar high-frequency words and words that can be sounded out phonetically) in these stories makes the chapter book accessible to lower level readers.
There is a whole variety of books that slowly increase in difficulty.  These books also have accompanying workbooks with quality comprehension and phonics activities available for sale.
Check out the sample chapters and workbook lesson before you make your purchase!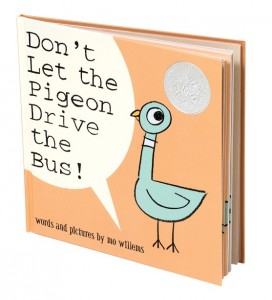 This book is funny and entertaining for both kids and adults.  Mo Willems style is simple and clear, mostly with simple dialogue in bubbles.
Beginning readers will recognize many simple words (yes, no) and quickly join in reading the story along with you.  Children easily identify with the characters and the characters are often speaking to you!
These are great books to help kids begin to participate in the reading process even when they don't have many phonics skills yet.  Explore other Mo Willems books such as We Are in a Book (An Elephant and Piggie Book)!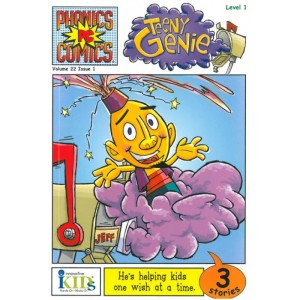 Whether you have a child just beginning to learn phonics or a reluctant reader stuck at the same level (and getting bored of the same simple books), Phonics Comics is the place to turn.
Also sold by Innovative Kids, these books contain high-frequency words (the, and, to) and easy phonics words that can be sounded out (cat, sit, cup) so there is a high success rate for beginning readers.
All books are in classic comic form with pages divided into panels and text in the form of dialogue in cartoon bubbles.  Great illustrations and interesting plots appealing to all tastes (scary stories, superheros, ponies) make these books fun for every reader!
I've had to retire many of these books in my classroom because they were falling apart from so much use!  If you're a teacher – purchase several of the same story to have an exciting Guided Reading session with some of your lower level and less enthusiastic readers.  It's sure to be a nice change of place! (also find on Amazon)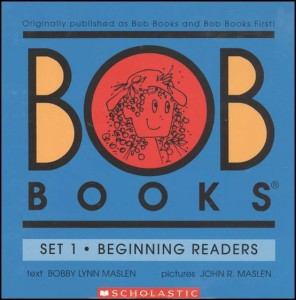 These books are a classic!  Perfect for a variety of levels from pre-reading and alphabet skills to more advanced phonics such as long vowels.  Some of the book set topics include rhyming words, sight word and word families.
Most of the books have simple illustrations (many are not colored) but the high success rate children have reading these books still makes them a favorite.
The best thing about these books (most come in sets) is that they are available in paperback and Kindle versions.  Bob Books also has some new reading apps for iOS and Android devices you should check out. (also find on Amazon)
Share your thoughts!
Do you have any experience with any of these books with your own children or in your classroom?  What are your favorite books for reluctant readers?
Let me know what you like/dislike about these books!
Are there any you would add?