I thought you'd be excited to hear that baby #2 has finally arrived!  Makena June Fitzgerald was born at 5:31pm on Wednesday, June 17. 7lb 6oz.
She is adored by her big sister Reagan – who's still learning she's not a doll…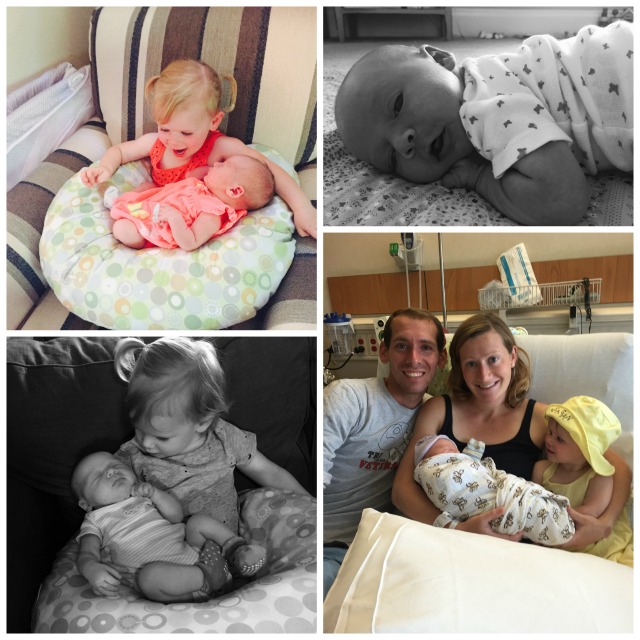 Juggling two little girls is quite the adventure and I may have said, "Take Reagan to McDonalds for all I care," to my husband to catch a break.
In addition, I'm trying really hard to say no to baby containers but immediately remember why I loved using the Rock N Play…
But all in all we are doing great! I hope your summer is off to a fantastic start!
P.S. I'll be posting a little less frequently but I'll still be active on Facebook, Pinterest and Twitter. In addition, look for some exciting guest posts in the coming weeks!